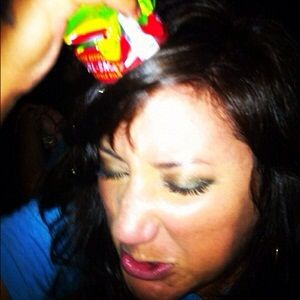 Yes, this is me on Friday night. I went to see a Thin Lizzy and Queen cover band and apparently had a lot of fun. A night that included crushing a beer can on my head had to be a doozy. Now, the down side came on Saturday when I couldn't quite get it together. I felt so horrible, I was apologizing to my dog for my behavior. The term hangover is a massive understatement for how shitty I felt. Sorry again, Lola.
What's happening to me? I can't hold my booze like I used to, it's kind of depressing. Yesterday I spent the greater half of the day concocting my own hangover remedies, some are pretty impressive and some are gag-worthy (which might be good to yack the demon out of you). I recommend feeling out a few to find your mate. Here's what I came up with: 
PediaTits
This combination of Pedialyte and Titos vodka is the perfect match.
12 oz. glass of Orange flavor Pedialyte on ice
2 oz. shot of Titos vodka
Garnish with a orange slice.
The Bubbly Russian
2 Alka Seltzer tablets (3-4 if you are on death's door)
2 oz. vodka of choice
1 oz. Kahlua
splash of cream
Serve over ice and garnish with a chocolate straw.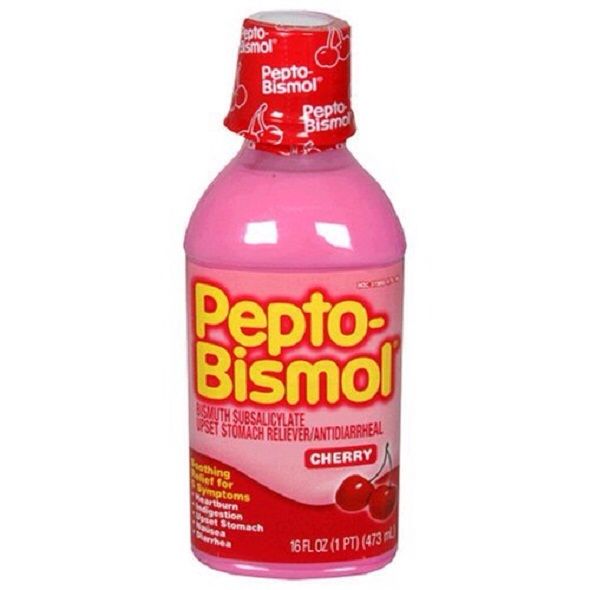 Pep-O-Jerry
I have cringe worthy memories of being ill as a child and having to take a gulp of Pepto. Just smelling it makes me want to hurl. The Pep-O-Jerry isn't for the weak at heart, but it'll make you bounce back in no time.
3 cap fulls of Pepto
2 shots of Sailor Jerry Rum
Serve in a lowball glass with gumballs instead of ice.
Snowchilada
This might have to be a staple every weekend morning.
Finely grind up 2 Tylenol, 2 Excedrin
Frosty mug with a spicy celery salt rim
12 oz beer of choice
10 dashes of Tabasco sauce
3 tbs bloody mary mix
Combine all and garnish with 4 rings of pickled jalapenos.
2 tbs Emetrol
5 oz. Yellow Tail Cabernet (cheaper the better, don't get all fancy on me when you're just gonna regurgitate it in you toilet).
3 oz Topo Chico
Server over ice and garnish with a Maraschino Cherry
Keep in mind, these are just suggestions, sometimes a scolding hot bath works wonders. Chug a ice cold glass of water, and jump in. Also, remember if you've come to the point where you are crushin' beer cans on your skull at a show, it's probably time to take 5 with some water. Or, just keep drinking, whatever. Just have fun!
xx
Miss Austin