I had the stellar opportunity to check out Warped Tour this year. Mind you, I have not been to this music festival since grade school. They still know how to throw one hell of a show and a good time. The best part I feel about music festivals is meeting new bands and people that make you realize that you have not seen and heard it all. This year I finally saw some bands that I have always wanted to see, but somehow missed. Such as, The Used!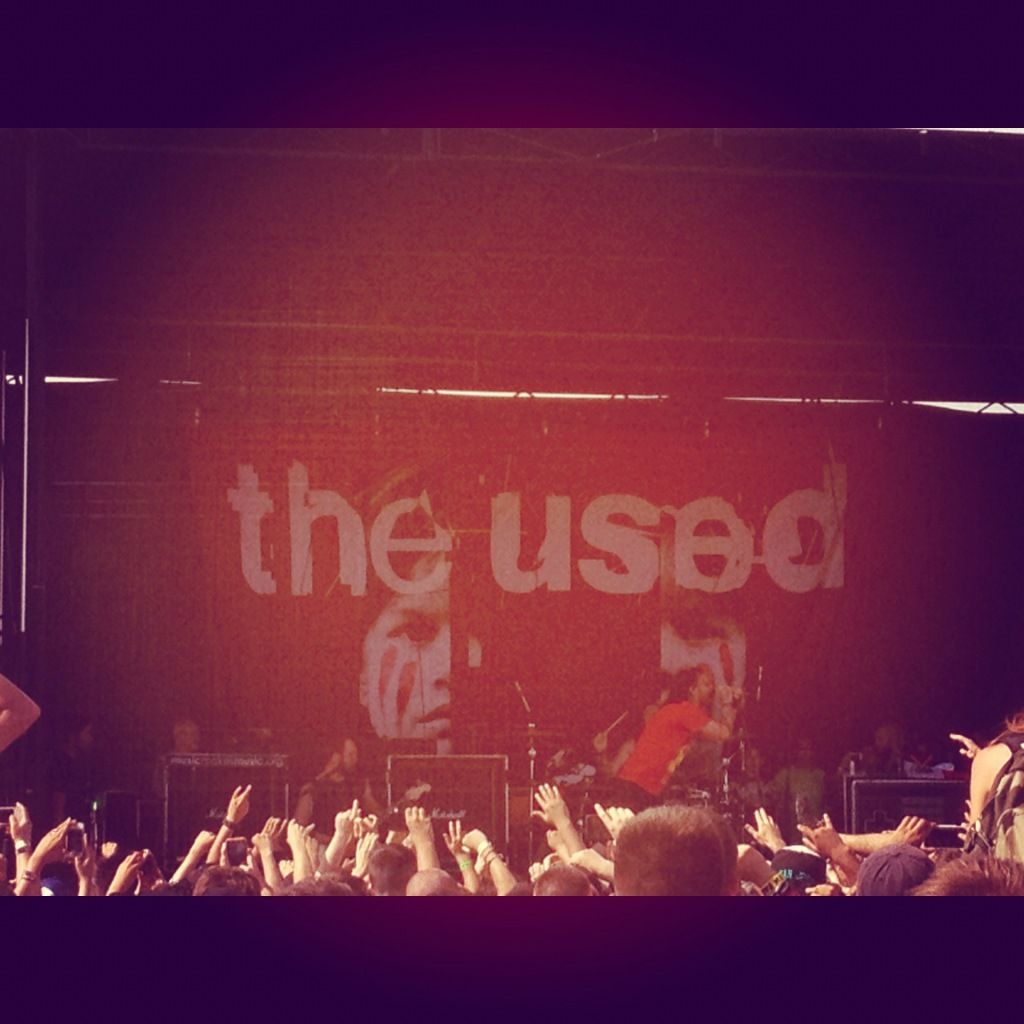 So must nostalgia was brought to my table when I heard their tunes. Set me back to Seattle daze.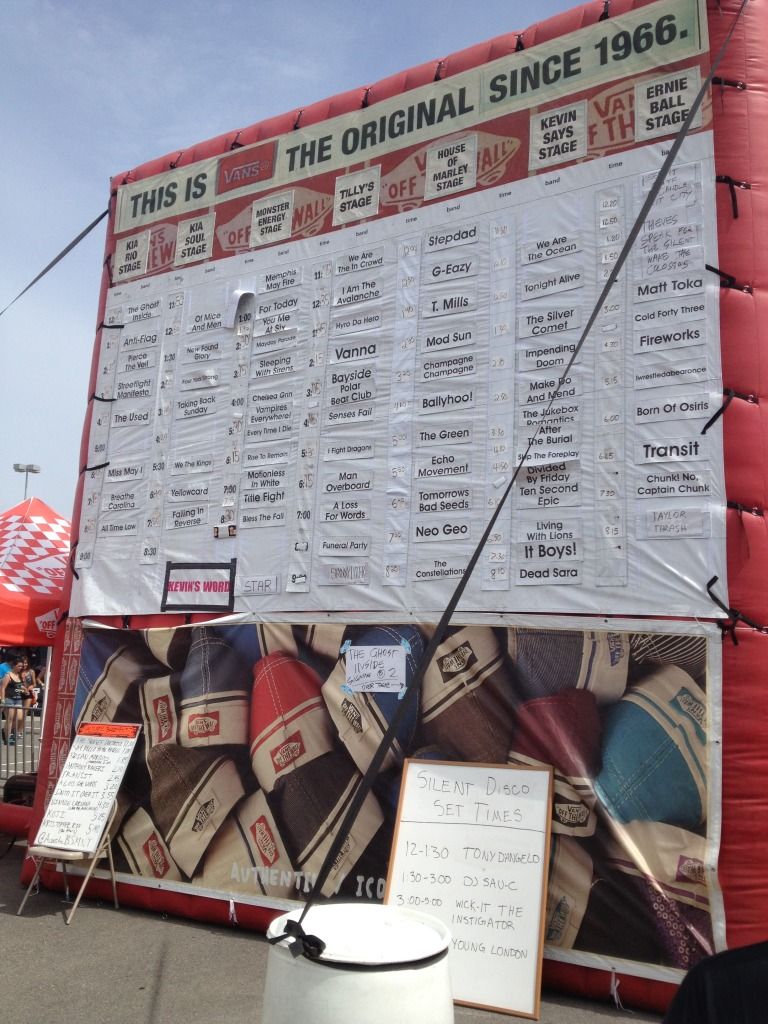 THE Warped line up wall.
I also got the chance to catch Ballyhoo! again. These guys are super dope. So good live and super nice. I love the theme of their music, because it reminds me of the beach. I automatically feel like I'm sitting in the sand watching the ocean dance and the breeze blowing all of my cares in the world away. Not everyone can make a person feel that way, but they can.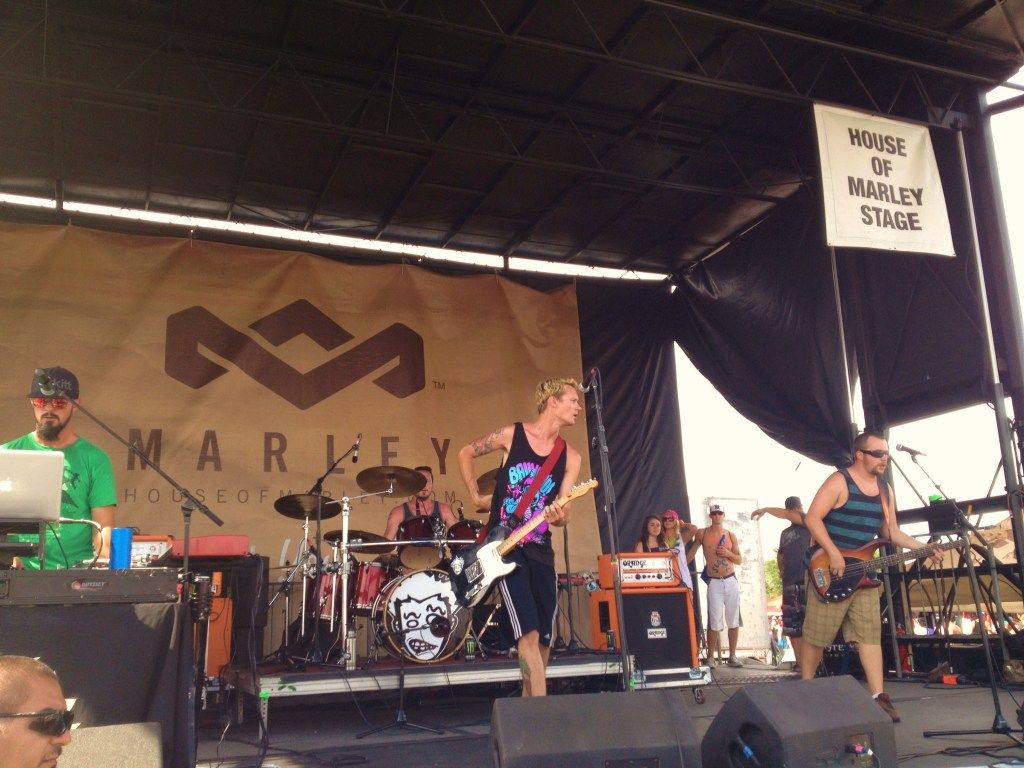 I also caught another cool band called Tomorrow's Bad Seed. They're some stellar dudes from sunny California that love to jam. I have to admit, I like jamming to their jams. I have listened to them since Warped Tour and have suggested some of my friends get into them, too. So you should check them out!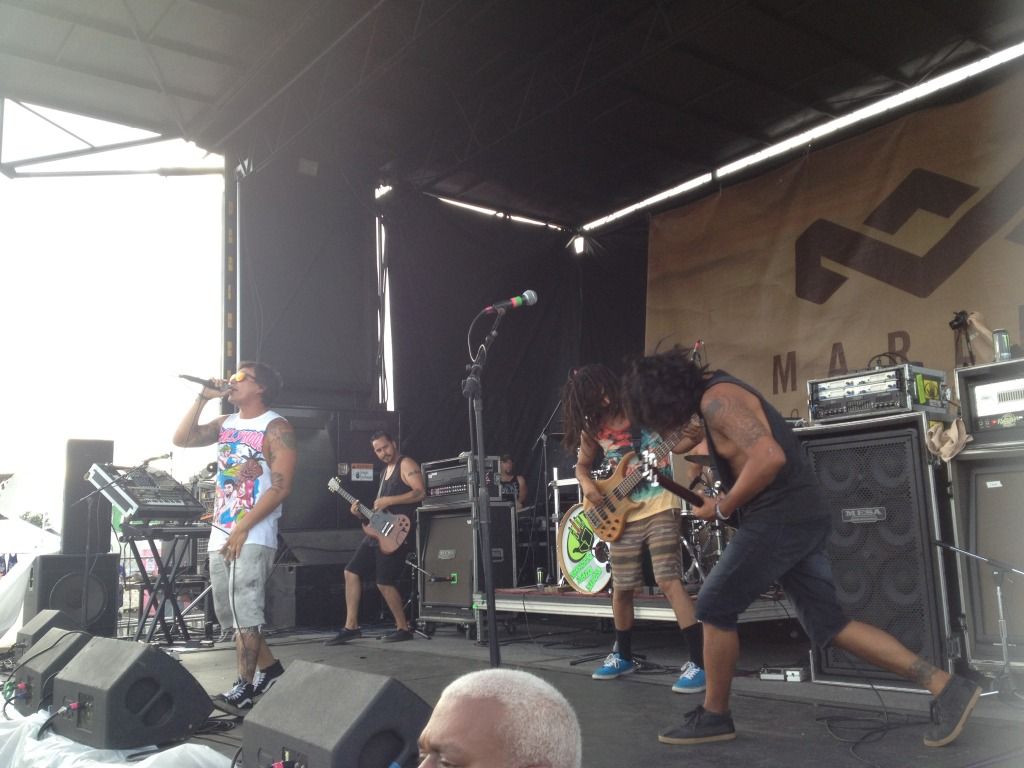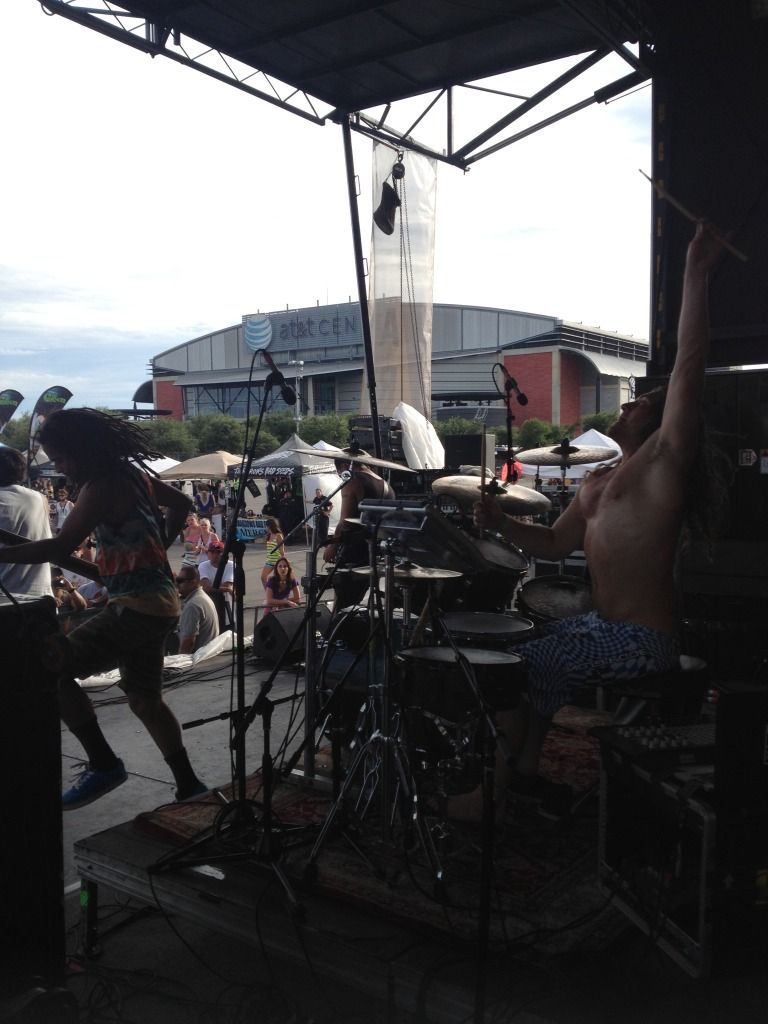 All in all, I interviewed both of these bands and other ones. The responses I got from all of these musicians were beautiful and passionate. It's surreal to meet musicians that tour the country every day for extended periods of time and still LOVE what they do. Majority of these bands don't play music for the money, they play music to be heard and listened to. Also, they play because of the way it makes them feel. We could all learn something from a musician. Whether it be how to play their song on an instrument, remembering their lyrics and singing along to every single one, how to keep going when all else fails, etc. Music is what makes the world go round and come together, always.
Thank you to all of the musicians that gave me 5 minutes of their time. You taught me something.
xoxo
Chella